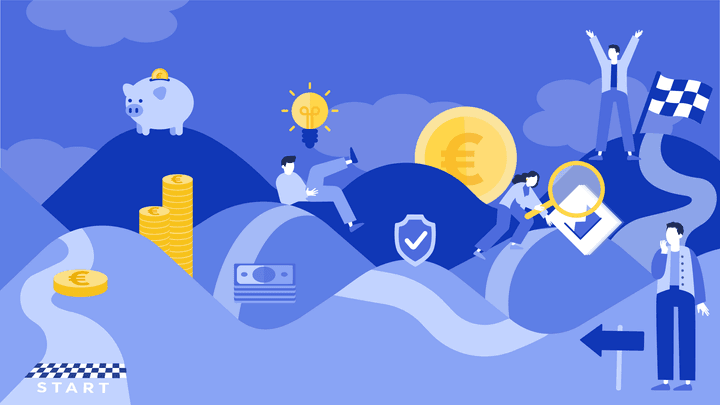 E-commerce 2015 : croissance toujours
The online sales continued to grow year by year, and 2015 is expected to set a new record after 2014 and 700 million transactions that generated 56.8 billion euros in turnover. 
Découvre le comparatif banques en ligne sur notre site pour trouver ton futur produit bancaire.
Over the first two quarters of 2015, all indicators were green: increase in the number of transactions, increase in turnover, increase in the number of customers, increase in the number of e-commerce sites and increase in the number of jobs.
In 2015, it is the mobile which stands out particularly in the field of e-commerce; we then speak of m-commerce . Today, more than a third of households own a tablet and two thirds have a smartphone, which can only boost sales via these media.
The turnover of e-commerce in France for 2015 is expected to be around 65 billion euros, an increasingly important share going to purchases via smartphones and tablets of course.
E-commerce is adapting to mobiles to better respond, but also demonstrates innovation by offering additional services. This year, "Click and collect" is on the rise: consumers buy via the internet and pick up their order in a physical store. 
As in the United States, cyber-merchants are implementing solutions aimed at offering maximum service and flexibility to buyers. Thus more and more solutions allowing to benefit from an ultra-fast delivery or on a very precise time slot are being implemented. While Amazon is testing drone delivery, French merchants can turn to solutions such as Colisweb, which can be delivered anywhere in France in less than two hours.
By the end of 2015, France should have 180,000 e-commerce sites, an increase of nearly 10% compared to the end of 2014. What is more, the e-commerce sector is a sector with a number of jobs are increasing, unlike many other sectors. At the end of 2014, the number of full-time equivalents working in e-commerce was estimated at 112,000 and, what is more, 48% of the sites planned to increase their workforce in 2015.
---
---
Ces articles pourraient t'intéresser